It's that time again! The Sixth Annual Tablescape Contest is on for another year and the theme is all about dressing up your home-cooked meal. What does your meal look like? Whether it's breakfast, lunch, dinner, even dessert - I want to know!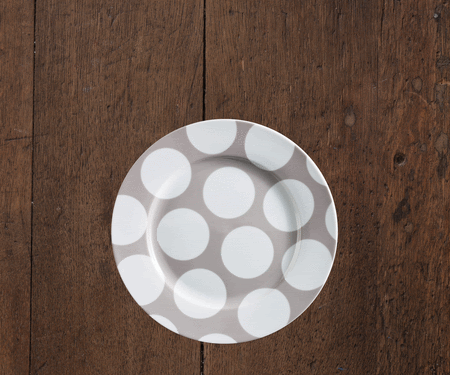 Everyone is so busy nowadays that they often don't have time to sit down to a home-cooked meal, let alone prepare one. I have always felt that sitting down and eating a wholesome meal with your loved ones is one of the most important aspects of life. Not only does it provide you with the chance to reconnect to those you hold dearest, it is much healthier and more nutritious than the prepared food to go you might pick up on the way home from a busy workday.
In addition to the health advantages of sitting down to eat a home-cooking meal, there are many other added benefits. Columbia University's Center for Addiction and Substance Abuse has conducted the same study since 2001 to determine these benefits:
Teens from families who didn't eat dinner together on a consistent basis were more likely to experiment with drugs.
Increased family dinners have shown a positive link with improved academic performance.
Families that eat together regularly show higher rates of discussion about all aspects of their childrens' lives, including sports, current events, school, and their friends and social lives.
70% of teens who eat dinner with their families at least 5 times a week reported that their parents were proud of them.
According to the American Academy of Pediatrics:
3 or more family meals per week are associated with a 12% reduction in the likelihood of being overweight, a 20% drop in the odds of eating unhealthy food on a regular basis, and a 35% reduction in disordered eating.
Kids are 24% likelier to eat healthy food like fruits and vegetables, breakfast, and take a multivitamin.
Use your creativity, mixed with Rosanna collections, and remember that home-cooked meals don't necessarily have to take place inside! Share with us the story behind your tablescape design. What does your favorite, go-to meal look like? Birthday cake for a special someone? What about Sunday breakfast or an easy weekday meal? Winners will be chosen by me personally. So join in for your chance to win a $500 Rosanna gift certificate, and be featured on Rosanna's Table Talk blog!
Get Setting!
Our Sixth Annual Tablescape Contest will start on June 18th, 2012 and end on August 31, 2012. Winners will be announced shortly after. For a little inspiration, take a look at the photographs from our last few contests:
2011
2010
2009
2008
2007
The Prizes
1st Place: $500 Rosanna gift certificate
2nd Place: $200 Rosanna gift certificate
3rd Place: $100 Rosanna gift certificate
Official Rules
1. Anyone with a passion for Rosanna-ware and tablescape design is welcome to compete, regardless of age.
2. Set the table for at least two. No actual food or Rosanna products are required.
3. Contest begins on June 18th, 2012 at 12:00am PST and ends August 31st, 2012 at 11:59pm PST.
4. Submit up to 2 photos of your tablescape and the story behind each design. Digital submissions must come as jpegs, around 4x5 inches, no less than 72 dpi and no more than 180 dpi.
5. When entering, make sure to include your name, city, and an email or phone number where we can reach you. We respect your privacy and will not give out any of your information.
6. Photos in hard copy will not be returned.
7. Rosanna, Inc. reserves the right to use and/or publish photos of your tablescape submissions however we see fit. Photos may be published on social media sites. Publishing does not necessarily constitute a winning entry. By submitting your photo, you agree to these terms.
8. Please email all entries to
info@rosannainc.com
.
9. Mailed entries should be sent to:
Rosanna, Inc.
Attn: Tablescape Contest
6755 East Marginal Way S.
Seattle, WA, 98108
Good luck!
With love,
www.rosannainc.com